A Day with a Difference.
At Stunt Drive UK we understand that the quality of the Corporate Day you organise for your clients or employees reflects directly on your business. Likewise, if your organising a group booking for friends or family, the quality of what you organise reflects directly on you. We therefore make it our business to represent you in the best possible way, by providing high quality, memorable and fun experiences for your guests all within a safe, well managed and inspirational environment.
Whether your looking for a team building exercise, networking opportunity or just a good old fashioned fun day out we can help you reach your goal at any one of our four venues nationally. We ensure our Corporate Days are tailored to meet your expectations and needs, with each day we run tailored to the clients specifications.
In addition to the core base of Stunt Driving, we can offer additional services such as additional activities, branding opportunities within the driving arena, refreshments and recommendations of local hotels and restaurants. We are also 100% mobile, so should you prefer us to come to you we will gladly make the trip, save your fuel and time and setup our stunt driving arena on your company car park.
Venues
We have four fixed venues for our driving experiences and generally operate these venues on selected, pre-booked dates during British Summer Time, however for Corporate and Group Bookings we can operate outside of these constraints.
Essex - North Weald Airfield, Merlin Way, North Weald, CM16 6HR
Hereford - Foxley Estate, Mansel Lacy, Hereford, HR4 7HQ
Reviews
I can't recommend them highly enough!
"We invest a great deal of time/effort in finding the best experiences for our corporate team building days. We have done all sorts – including skydiving and monster trucking – and this was right up there! The team are superb, the activities are well marshalled, and the fun is unrivalled. I can't recommend it/them highly enough."
— Sam Garrity, Director, RocketMill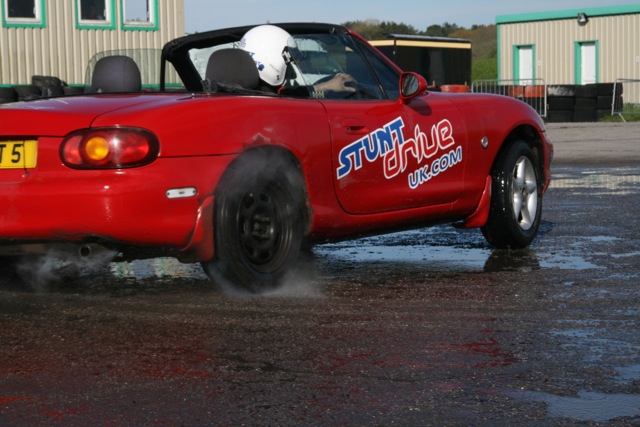 Tailor-made corporate days to suit your business needs.